GLOBAL PERSPECTIVE 07
Western Thracian Turks: No to Assimilation
910149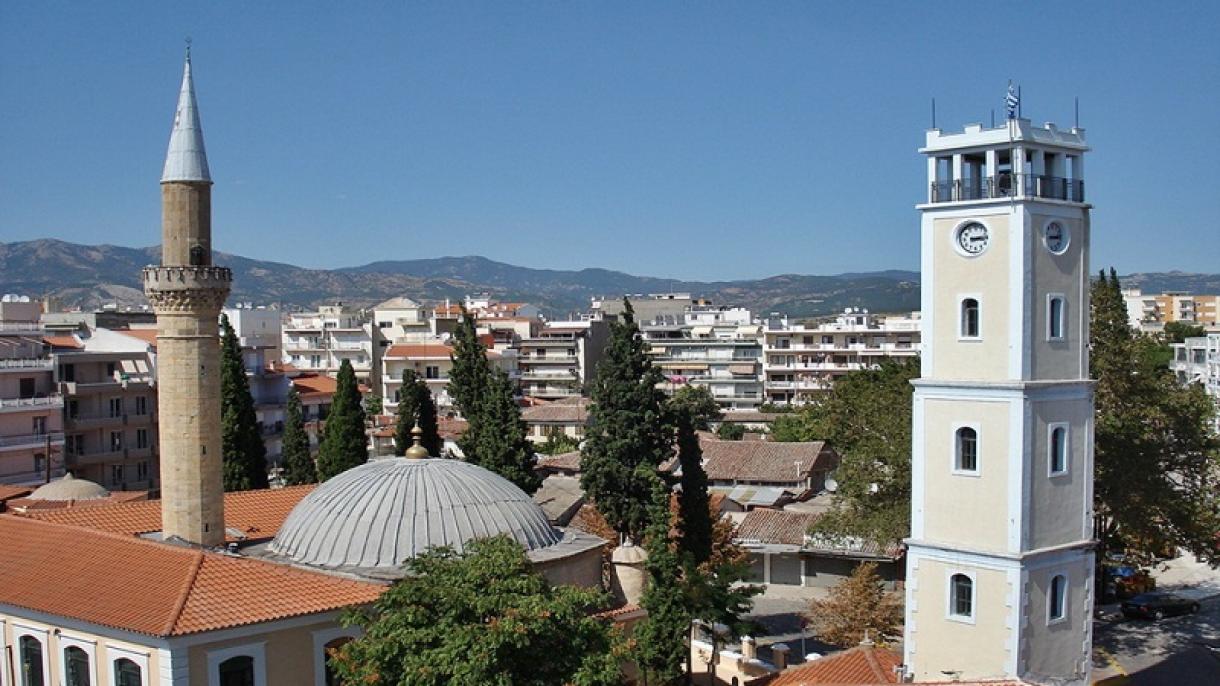 We are presenting an assessment on Turks of Western Thrace, by Prof. Dr. Kudret Bülbül, Dean of the Faculty of Political Sciences at Ankara's Yıldırım Bayezıt University.
Western Thracian Turks: No to Assimilation
Consider this for a moment; you identify yourself in a certain way in terms of ethnicity or nationality (German, Arab, Turkish, Muslim, Christian, atheist…), and in the country, where you have been living for more than a thousand years, the state tells you that "You are not what you think you are" and "There is not such a community in the way you described, in this country".
I can almost hear you say "Why on earth a state would be concerned about how people identify themselves? The states' only part to play, is simply accept the way communities identify themselves and respect this. Such a thing cannot happen in this era."
I would love to tell you "You are right, such an outdated and fascistic mentality does not belong in this age. It can only be a matter of the past."
However, this is not the case. This is an ongoing situation in Greece, which is a member of the European Union. People have been fighting a running battle for years with the Greek state to make it accept that they have existed in these lands as Muslims and Turks. I am talking about the tragedy of Western Thracian Turks.
Turks of Western Thrace had lived in these lands even before the Ottoman State. After the Ottoman State withdrew from the area, the rights of the Muslim Turkish minority in Western Thrace were guaranteed by international and bilateral agreements. However, most of these rights were not implemented properly and existed only on paper. Today, I would like to discuss one of these violated rights.
Scarred Consciousness
All rights and freedoms, among them political, economic and cultural rights, are important and precious. However, a person's right to identify himself in this or that way is among the most fundamental human rights of all. It is an ontological right. As the Article 6 of the Universal Declaration of Human Rights states, "Everyone has the right to recognition everywhere as a person before the law."
How a person identifies himself, is a matter of his own self, not of the state; and is an essential part of his personality. Rejecting an identity or a sense of belonging, which a person embraces, is tantamount to rejecting that person's existence altogether. Perhaps, that is why Amin Maalouf points out in his book titled "In the Name of Identity", that a person's identity is where he was hurt the most. For, a man, whose existence is denied on the basis of his self-described identity, stands up to all sorts of oppression to prove his existence. The fight that the first Christians and first Muslims put up, against pressures imposed on them, and the oppression they endured to demonstrate their identities, is the embodiment of such a situation.
Rejected Turkish Identity
What transpired with regard to Turkish identity in Western Thrace is no different from this. The Turkish Union of Xanthi founded in 1927 was able to maintain its activities until 1980s. However, in 1983, security forces removed their signboard, because the word "Turkish" in their titles endangered public order. Their activities were also banned. Local Greek courts and the Supreme Court of Greece ordered the dissolution of the association, which according to the court "constitutes an attempt to affirm the presence of a Turkish minority in Greece". Then, Muslim Turks of Western Thrace appealed to the European court of Human Rights. The Court found the appeal of The Turkish Union of Xanthi justified. However, the Court decision did not result in an automatic restoration of the association's rights, as per Greek laws. The Association, then, had to pursue exhausting internal legal channels. Western Thracian Turks have been, for the past ten years, exerting intense efforts for the implementation of the European Court of Human Rights decision in 2008. The latest hearing about the case was held on February 9, 2018 at Komotini Court of Appeals, and the court did not reach a verdict, yet again.
The association has been fighting a struggle for the past 35 years to rectify an unlawful practice that began in 1983 and has since been violating a most basic human right. Muslim Turks of Western Thrace are not daunted by the process, and are following the course without going beyond the scope of law. For the past 35 years, they have been expecting restoration of justice from Greece and the EU that has never put enough pressure on Greece to do the right thing. Yet, the state of Greece gives preference to intimidation policy over justice.
National Resistance Day
Western Thracian Turks held large protests on January 29, 1988, in response to the Greek court's decision, which rejected and ignored their existence. After that day, they declared January 29 as the National Resistance Day. However, Greece preferred to block activities held on that day. Tens of thousands of people observed the National Resistance Day in 1990, despite all efforts to prevent it, and declared their presence and identity. However, during these democratic and legitimate demonstrations, far right Greek nationalists attacked peaceful protesters. Businesses and stores owned by Muslim Turks in Western Thrace were attacked and looted for two days. Several Turks, elected Xanthi Mufti Mehmet Emin Agha and the then independent Turkish MP Ahmet Faikoğlu in particular, were seriously injured. Greek police just watched all these events unfold.
Is it only the denial of Turkish identity?
Problems in Greece are not limited only to the denial of Turkish identity, unfortunately. Despite having been guaranteed within the framework of laws and bilateral agreements, rights of Western Thracian Turks continue to be violated; for example, preventing them from electing their own mufti, limiting their freedom of worship, committing intentional interference in property rights, refusing to return seized properties of foundations, inflicting limitations on education rights, and depriving tens of thousands of Muslim Turks of their citizenship…
Those of you who wish to learn more about the problems experienced by Western Thracian Turks, please go through a report titled "Human Rights Violations of Greece", drafted in Turkish, English and Greek, by Katip Çelebi University publications.
These violations in Greece are taking place at a time when Turkey is undertaking a number of positive steps towards restoration of rights, such as restoration and reopening of Akdamar Church, return of lands to Mor Gabriel Monastery, restarting education at Gökçeada Greek High School and covering of expenses for the restoration of Bulgarian Orthodox Church in İstanbul.
Another sad aspect of the problem is that neither EU institutions nor international institutions pursued active policies in order to prevent such violations that continued for decades. Such violations are not known in the Islamic world as well.
What saddens us the most is the fact that human rights associations and human rights experts in Turkey have extensive knowledge and interest on regular human rights problems in their country, but have from little to no interest and knowledge about massive violations in neighbouring country Greece.
We hope studies such as "Human Rights Violations of Greece" are followed by other informative work, and our people become well informed about violations in other countries, which would help reduce violations overall.
We presented an assessment on the subject by Prof. Dr. Kudret Bülbül, Dean of the Faculty of Political Sciences at Ankara's Yıldırım Bayezıt University.
---
---
---